21th EFA-Roundtable 11./12.of July 2019 in Niš/Serbia
Some impressions of the 21th EFA-Roundtable held on
11./12. of July 2019
in Niš/Serbia
please find the agenda here: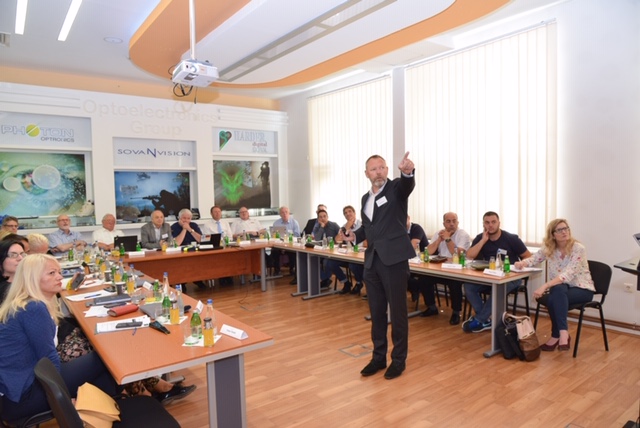 The photo shows Prof. René Hagen from IFV/NL presenting the results of their newest research on smoke  extension in multistorey buildings.
We choosed Niš as location for our 21th EFA-Roundtable speccially to attract the interest of the fire brigades and civil protection institutions of South-East Europe to the plattform of the European Fire Academy and to establish closer links between South-East Europe and the firebrigades of Western and Central Europe. Colleagues from the Netherlands, Germany and Austria met their counterparts from Serbia, Bulgaria, Albania, Croatia and North-Makedonia and exchanged their professional experience.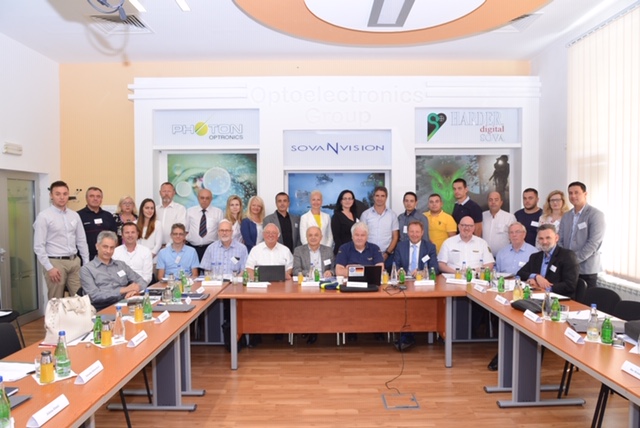 The Roundtable took place in the conference room of our technolocial partner Photon Optronics. They are actually developping  a optoelectronic divice which permits to look behind the smoke. The first results were intensively discussed by the practicians.
The leading persons of the SAYSO-project presented the main outcome of their work.
The EU-Commission will introduce an integrated warning system called EU-Warn on the base of KATWARN-Technology, a multichannel information and warning system.
GMD analysis, a new, cheap and very effective digital tool, helps not only to detect in advance risky and instable locations in case of earthquakes and major natural disaster but also to estimate their extend and dynamics. (GMD stands for Geomorphological Dynamics). It gives speccially worthful informations for disaster response plans.
Niš is the third-largest city of Serbia and one of the oldest cities in the Balkans and even in Europe. From ancient times it has been considered a gateway between the East and the West. It is also the birthplace of Constantine the Great, the first Christian Emperor, as well as Constantius III and Justin I. It had a very changeful history: Romans, Byzantins, Bulgars, Serbs, Ottomans rouled here and since 1878 it belongs to Serbia again.
Niš is one of the most important industrial centers in Serbia, especially in the electronics, mechanical engineering, textile, and tobacco industries. Niš Constantine the Great Airport is its international airport. There are some direct flights from Berlin, Vienna and other European cities.
Newsblog